This release update provides an overview of Super Agent and Skill-Based Routing features.
Super Agent
Super agents refer to agents who can access multiple sites with one a single login. In the case of answering chats and tickets from multiple sites, agents need to open multiple windows with different accounts. The Super Agent feature allows agents to handle chats and tickets from multiple sites faster and easier. With Super Agent enabled, agents can view and reply to messages from different sites at once without switching among multiple windows.
On the Agent Console, super agents can answer chats and tickets from all the sites that they are assigned to in one window. The chats and tickets from different sites are shown under different tabs.
To learn more about Super Agent operations, see this article.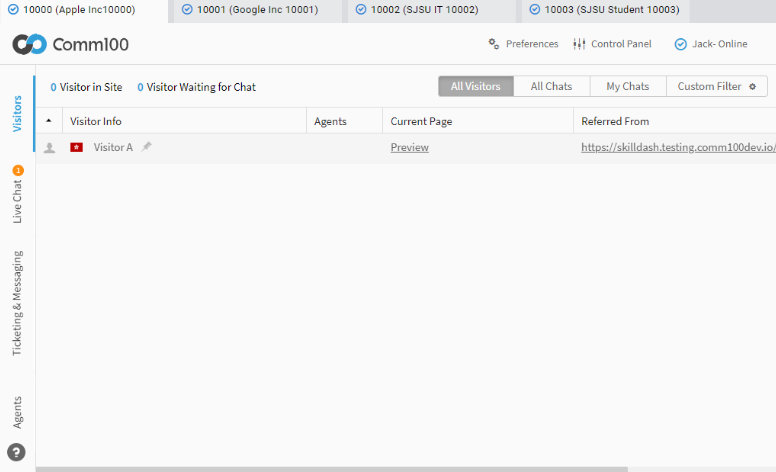 Skill-Based Routing
Skill-Based Routing (SBR) is a way to route chats based on agents' skills so that your visitors can quickly get the targeted support that they need. Skills can be languages, IT skills, or product areas.
In the Comm100 system, you can group your agents into different departments according to their responsibilities. Using SBR combined with department grouping helps you assign incoming visitors to the most suitable agents. By grouping agents into departments and defining agents' skills, you can route visitors to agents in a specified department with certain skills, so that visitors can get targeted support quickly.
To learn more about skill-based routing, see this article.