Introduction
Compliant with Web Content Accessibility Guidelines (WCAG) 2.0 Level AA, Comm100 Live Chat provides accessibility features and customizations such as video and audio chat, auto-translation, and CSS customization to ensure your service is accessible to all your visitors. You can deliver an inclusive and personalized user experience that accommodates all user preferences and needs with Comm100 Live Chat.
This article outlines the features and customizations available to help you make Live Chat more accessible and easier to use.
User Interface Design
Comm100 Live Chat is easy to understand and operate with a simple and clear visitor side interface. Both the chat button and the chat window are compatible with text-to-speech (TTS) assistive technology, which means that visitors with visual impairment can also access Live Chat with the help of screen readers.
Color Contrast
Our default chat button style and color scheme for button, text, and background color have been tested accessible, and we also provide versatile customizations for the button type, color, and position on your website. You can customize your chat button to achieve branding while ensuring accessibility at the same time.
To learn more about customizing the chat button, see this article.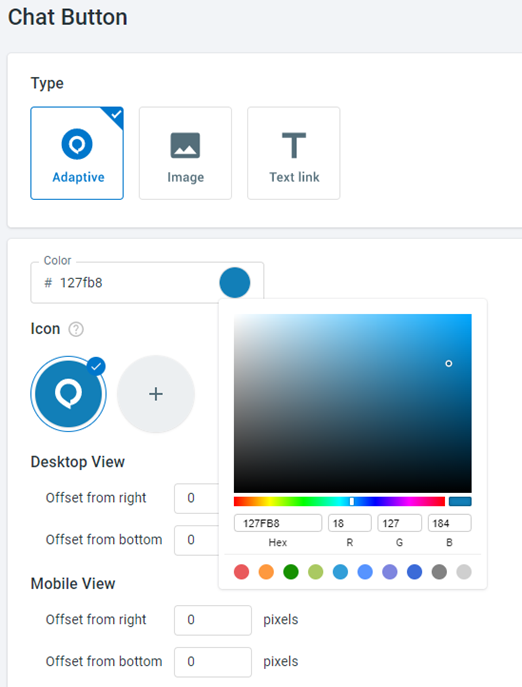 Text Resizing
Our chat window supports zooming in and out, and text resizability of up to 200 % using the browser's built-in controls. This makes it easier for users with low-level vision to read text on the screen.
For personalized requirements, the chat window supports CSS customizations for all the visitor-side components, such as window size, text and background color, and so on.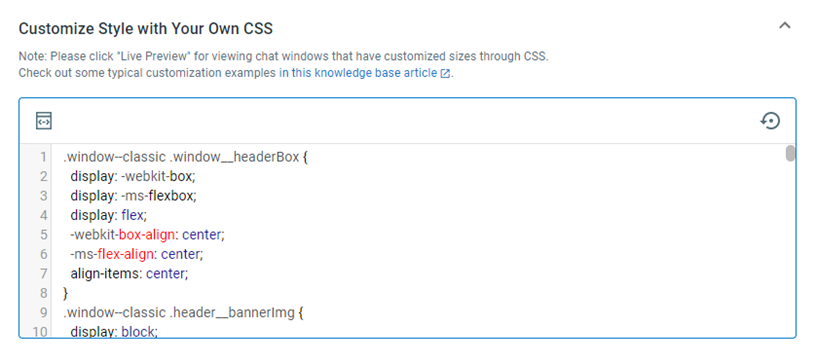 To learn more about customizing the chat window, see this article.
User Interaction Features
Keyboard Accessibility
The chat window accepts keyboard commands in the place of standard mouse operations. Users with mobility impairments can navigate to and within the chat window by using the "Tab" key or with the help of assistive input devices such as a mouth stick or head wand.
The following keyboard commands are available in our chat window:
Tab: Step forward to the next element
Shift + Tab: Step backward to the previous element
Enter: Make a selection or send the message
Space: Make a selection or activate a button

Multiple Languages and Dynamic campaigns
Comm100 Live Chat provides 13 built-in language packages for the visitor side chat interface, including English, Spanish, Simplified Chinese, and so on.
Our support for multiple languages allows you to:
Choose the chat window language in accordance with your website, or customize the visitor side window language if your preferred language is not in our language list. To learn more about configuring chat window language, see this article.

Use dynamic campaigns to display a specific language based on the user's location or other webpage specifications. To learn more about dynamic campaigns, see this article.
Auto Translation
Comm100 Live Chat supports Auto Translation with built-in Google Translate integration. Auto Translation removes possible language barriers between agents and visitors so that you can provide services to visitors regardless of their fluency level in the support team's primary language.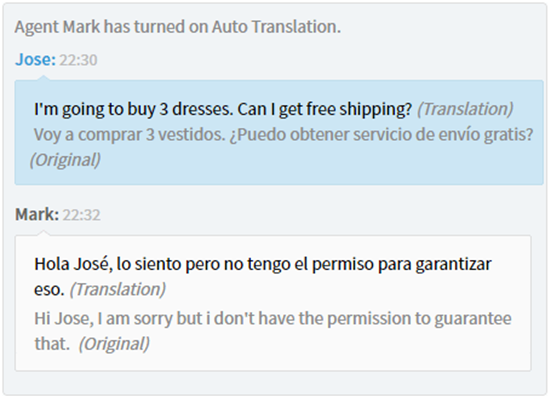 To learn more about Auto translation, see this article.
Video and Audio Chat
Audio and video chat are an effective way of explanation for complicated processes or notions which may be hard to clarify by text. Agents can showcase the products to customers through face-to-face video chat, so that customers can instantly see how a product is used.
Audio and video chat add additional accessibility for users with different abilities. Audio chat makes your service more accessible to users that may who have challenges to read text or with fine motor skills such as typing. Video chat enables you to engage with visitors with speech impediments or hearing loss through visual demonstration and sign language. Face-to-face communication also increases efficiency for visitors who have difficulties concentrating or learning. Both video and audio chat are easy to use which can be accessed with one simple click.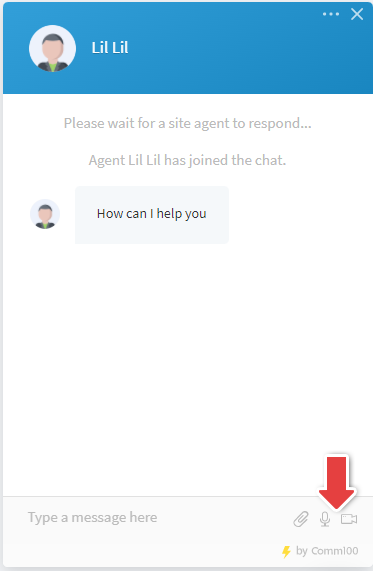 To learn more about video and audio chat, see this article.
Co-browsing
Co-browsing enables your agents to view and access a visitor's web browser in real-time. Agents can instantly see the visitor's screen and request remote control access to pinpoint the problem regardless of the visitor's physical or cognitive capability.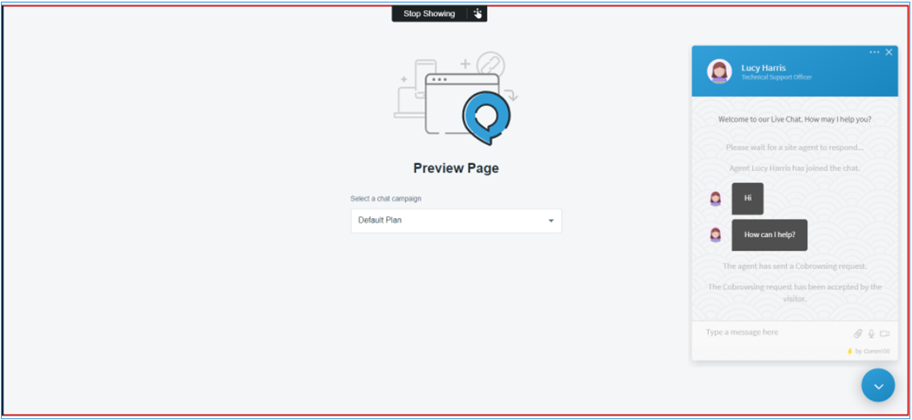 To learn more about video and audio chat, see this article.
Agent Wrap-up and Internal Note
The agent wrap-up feature enables you to categorize and comment every chat in the middle or at the end of a chat. Agents can flag a visitor's additional needs in the wrap-up or internal note, so that all team members can see and provide necessary support when the visitor returns in the future.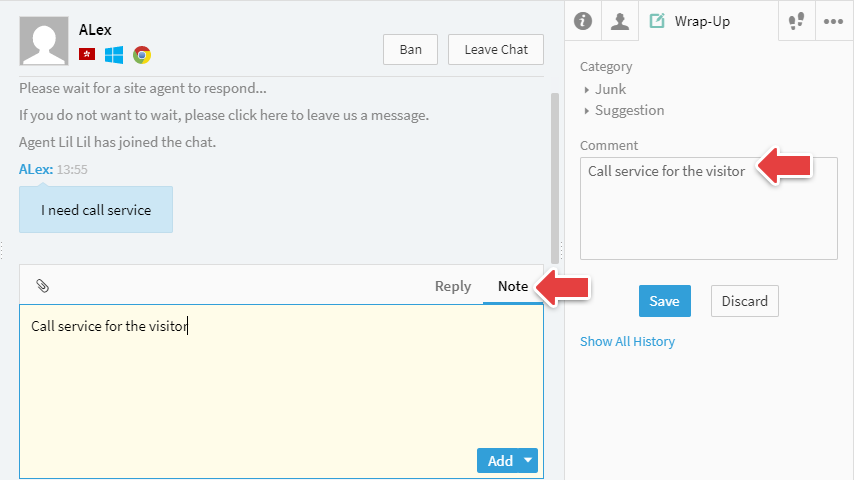 To learn more about agent wrap-up, see this article.
Chat Transcript
Comm100 Live Chat keeps a full record of chat transcripts. You can easily access a visitor's chat transcripts, send, or export them. For visitors who have memory problems, agents can refer to the history chat transcripts to get necessary information.