With Comm100 Live Chat integration with Facebook, visitors now can click the Facebook icon in the Pre-Chat window to sign in without filling out the pre-chat form.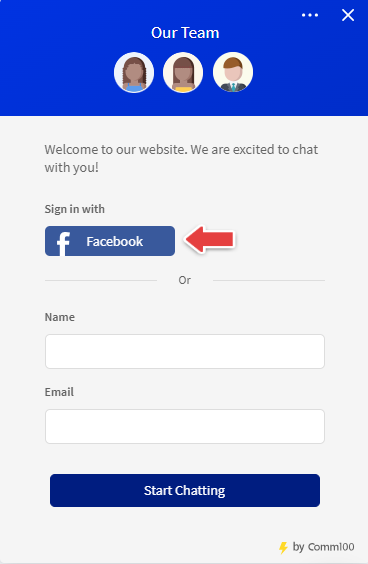 Note: If a visitor initiates a chat by signing in with social media account, a Facebook icon will appear and their information (Avatar, Name, Email, and more) attached will be automatically displayed in the Visitor monitor. You can also visit their personal Facebook page by clicking the icon.
Step by Step Instructions
To set up a login form with Facebook, follow these steps:
Log in to your Comm100 account.
From the left navigation menu, go to Campaign.
Select your campaign from the drop-down list and go to Pre-Chat.
Turn on the Facebook login toggle key.
Click Save.